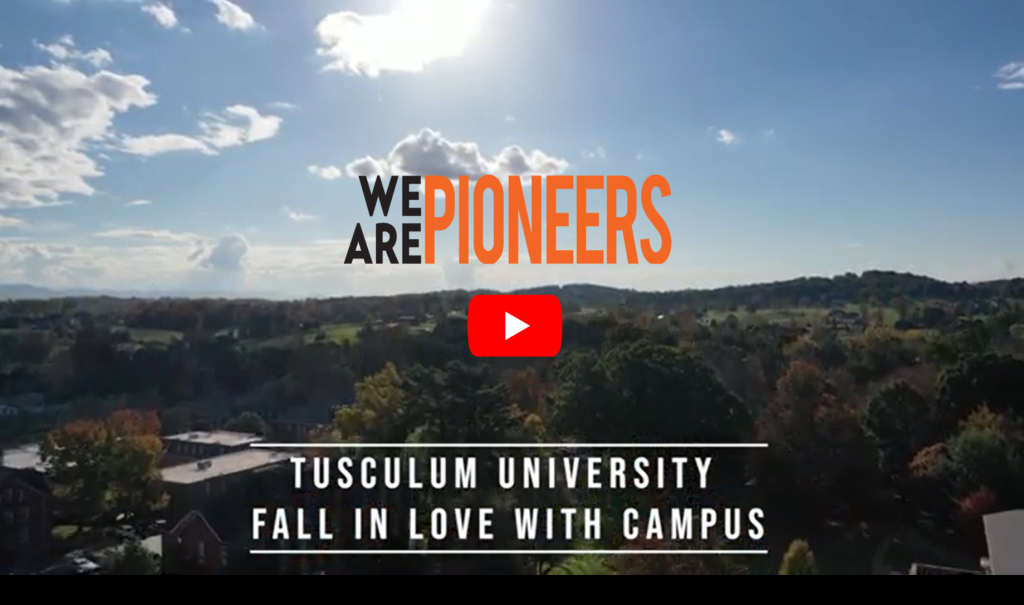 ---
You can make a statement with your life, and Tusculum can help you Pioneer Your Own Path to Success.
If possible, please allow one business day between today's date and the date you wish to visit. For example, if you'd like to visit Tusculum on a Thursday, please make your reservation no later than Tuesday of that week. This allows us the time to make sure your visit is tailored just for you!
---
Please note that for CAMPUS VISITS: ALL VISITOR'S ARE REQUIRED TO WEAR A MASK WHEN ENTERING ALL BUILDINGS ON CAMPUS AS WELL AS PARTICIPATING IN CAMPUS TOURS.
---